SOC 2 Type II Certification marks a major milestone in the company's security roadmap to accelerate vendor onboarding and support customer compliance.
MOUNTAIN VIEW, Calif., Feb. 16, 2022 (GLOBE NEWSWIRE) -- StarTree, Inc. today announced the successful completion of the SOC2 Type II certification, in accordance with American Institute of Certified Public Accountants (AICPA) standards. This certification verifies the implementation of internal controls designed to meet the requirements for the security principles outlined in the five Trust Services Criteria.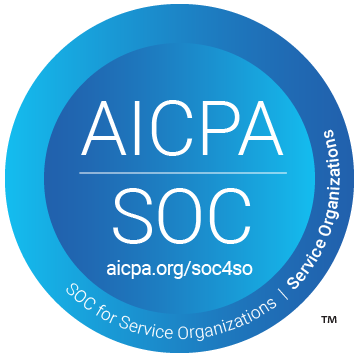 The SOC 2 audit thoroughly reviewed how StarTree's internal controls affect the security, availability, and processing integrity of the systems it uses to process users' data and the confidentiality and privacy of the information processed by these systems. SOC 2 compliance is another proof point of StarTree's commitment to meet and exceed industry standards and best practices for security and privacy set by AICPA.
"Our mission at StarTree is to help our customers scale globally," said Jitender Aswani, Vice President, Engineering at StarTree. "In addition to scaling our technology, this means adapting to different geographies, customs, and legal frameworks. With our SOC 2 Type II certification, we reached another major milestone in this journey. This certification further speeds up vendor onboarding and supports our customers' internal compliance process."
StarTree Cloud combines the performance and scalability of Apache PinotTM with advanced features, enabling enterprises to ingest, store, and query large volumes of data for their user-facing and real-time analytical applications. The Bring Your Own Cloud (BYOC) and the fully-managed Software-as-a-Service (SaaS) models come with best-in-class security measures, including OIDC authentication, data encryption in transit and at rest, and cloud-native permissions and key management. 
This certification was achieved in partnership with Drata and Sensiba San Filippo. This independent validation of security controls is essential for customers in highly regulated industries, such as those providing financial technology or processing personally identifiable information (PII). The SOC 2 Type II report is now available to StarTree customers. 
About StarTree
StarTree is a cloud-based software company that enables business customers to derive advanced insights from real-time and historical data. StarTree was founded by the core software engineering team and inventors of Apache PinotTM, which currently powers hundreds of user-facing applications at companies across industries, including LinkedIn, Uber, Target, 7Eleven, Etsy, Walmart, WePay, Factual, Weibo, and more. StarTree Cloud has enabled even more companies to deploy and operate real-time analytics at scale, including Stripe, Sovrn, Roadie, Just Eat Takeaway.com, Dialpad, Blinkit, and more. 
StarTree recently announced its Series B Funding led by Series A investor GGV Capital, with additional investment from new investor Sapphire Ventures and existing investors Bain Capital Ventures and CRV. StarTree has raised a total of $75 million to date. StarTree believes that every company should be able to deploy and operate real-time analytics at scale to differentiate itself from its competitors and deliver greater value to customers and users.